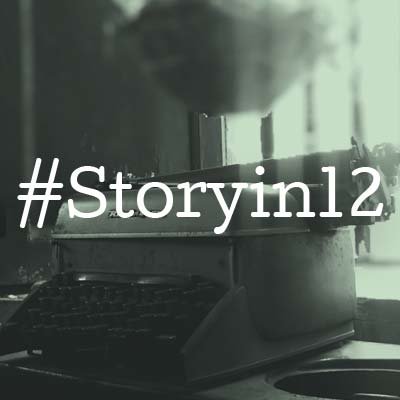 Every day,  the #StoryIn12 flash fiction meme on twitter challenges writers to write a "complete" story in exactly 12 words, that includes the prompt word for that day.
#StoryIn12 is the creation of the lovely Molly (aka @mollysdailykiss) and the equally lovely Wriggly Kitty (aka @Wriggly_Kitty)
Here are mine for this month:
Coffee – It is the first cup of coffee that gets the day moving.
Quietly – Sitting quietly on his own, he carefully considered what his options were.
Prisoner – Depression held him prisoner within the darkest corners of his own mind.
Airport – He seemed to spend far too much time in airport departure lounges.
Story – He clicked delete and started a new chapter in his life's story.
Survive – I survive from day to day, taking each one as it comes.
Today – Tomorrow is never guaranteed, so try and make the most of today.
Rain – Tears fell like a bitter rain, dashed hopelessly on the earth below.
Tears – A thousand tears could not wash away the pain that they felt.
Unsavoury – He had a particularly unsavoury reputation and took pains to protect it.
Nurse – Failed by the system he was left to nurse his own wounds.
Radio – The song on the radio transported him back to a happier time.
Blog – Perhaps it is time to put my blog behind me for good.
Wind – Opening the soft top, they felt the wind in their hair.
Zip – She undid the zip and let her dress fall to the floor.
Nail – Maybe being a carpenter was the reason he wanted to nail her…
Jeans – Leaning towards him, she wriggled suggestively out of her tight, blue jeans…
KW